Back
Teqball x MLS - Philadelphia Union Fans Play Teqball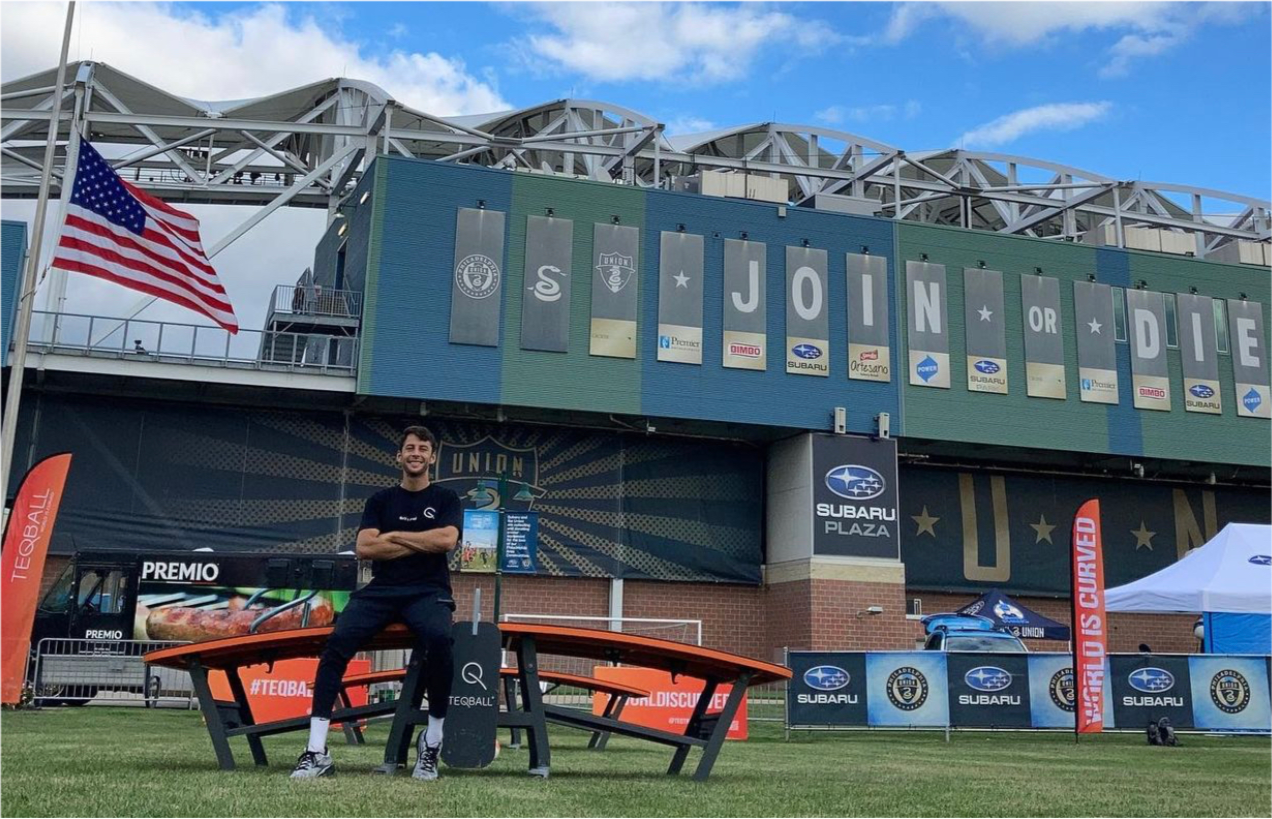 Teqball x MLS' Philadelphia Union vs New England Revolution
Philadelphia Union faced New England Revolution and a new way to get the Union fans hyped up and ready for the game was with some pre-game Teqball!
In collaboration with Ryan Weaver, Senior Coordinator with the Philadelphia Union, the East Coast Teq Truck set up at the beautiful Subaru Park to get the Union fans going. The teqball tables were front and center to thousands of stadium goers and passerbys. Prior to kick off, Professional teqers, Julian and Walter introduced the game to a wide range of fans including youth soccer players to adults with various levels of soccer experience.
A day filled with positive conversations and immediate attraction to the sport! The table was full until the referee blew the whistle for kickoff! New England Revolution went on to beat Union 1-0. Although Union lost the match that day, they're winners in our eyes because now their fans have had the opportunity to play Teqball!
If you are in the Philadelphia area and want to get/ stay involved with Teqball, make sure to follow the @teqtruckeastcoast on instagram and see when they will be back in your area again and what facilities have tables you can access!