Back
Teqball Table Donation to Westside's Boys & Girls Club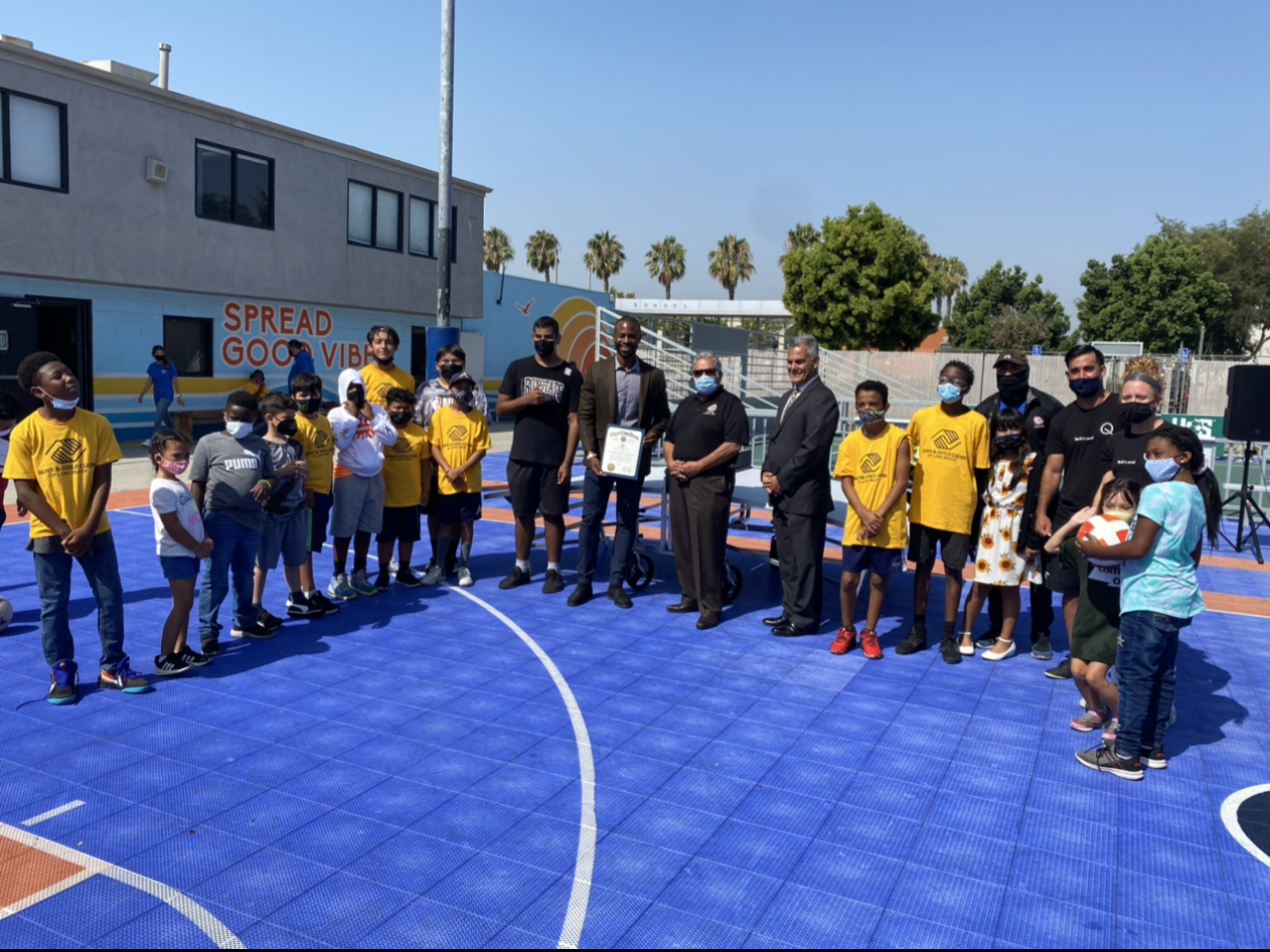 Teqball Table Donation to Westside's Boys & Girls Club
Youth on Tuesday headed, chested, kneed and kicked a soccer ball at each other at the Boys & Girls Club of Long Beach's Westside center—but all on a curved, ping-pong-looking table.
They were playing Teqball, an emerging new sport, and the sports group Teqball USA (@usateqball) donated a new teqball table for the club, offering youth a new sport to use to stay active and build community. Professional teqball athletes even demoed the sport to the youth.
"This is my first time playing teqball," said 12-year-old Shawn Melvin. "It's really fun, and it can really grow."
Ajay Nwosu, President of the USA National Teqball Federation and CEO Teqball USA, who discovered the sport, said he hopes to see leagues emerge, starting in the Long Beach area.
Long Beach is the second city in the county to receive a donated teqball table, the first one having gone to a club in Culver City, according to organizers. Teqball USA pledged to donate a total of 200 tables over the next year to communities and major cities across the nation.