Back
Bella Teq x ACFC Community Cup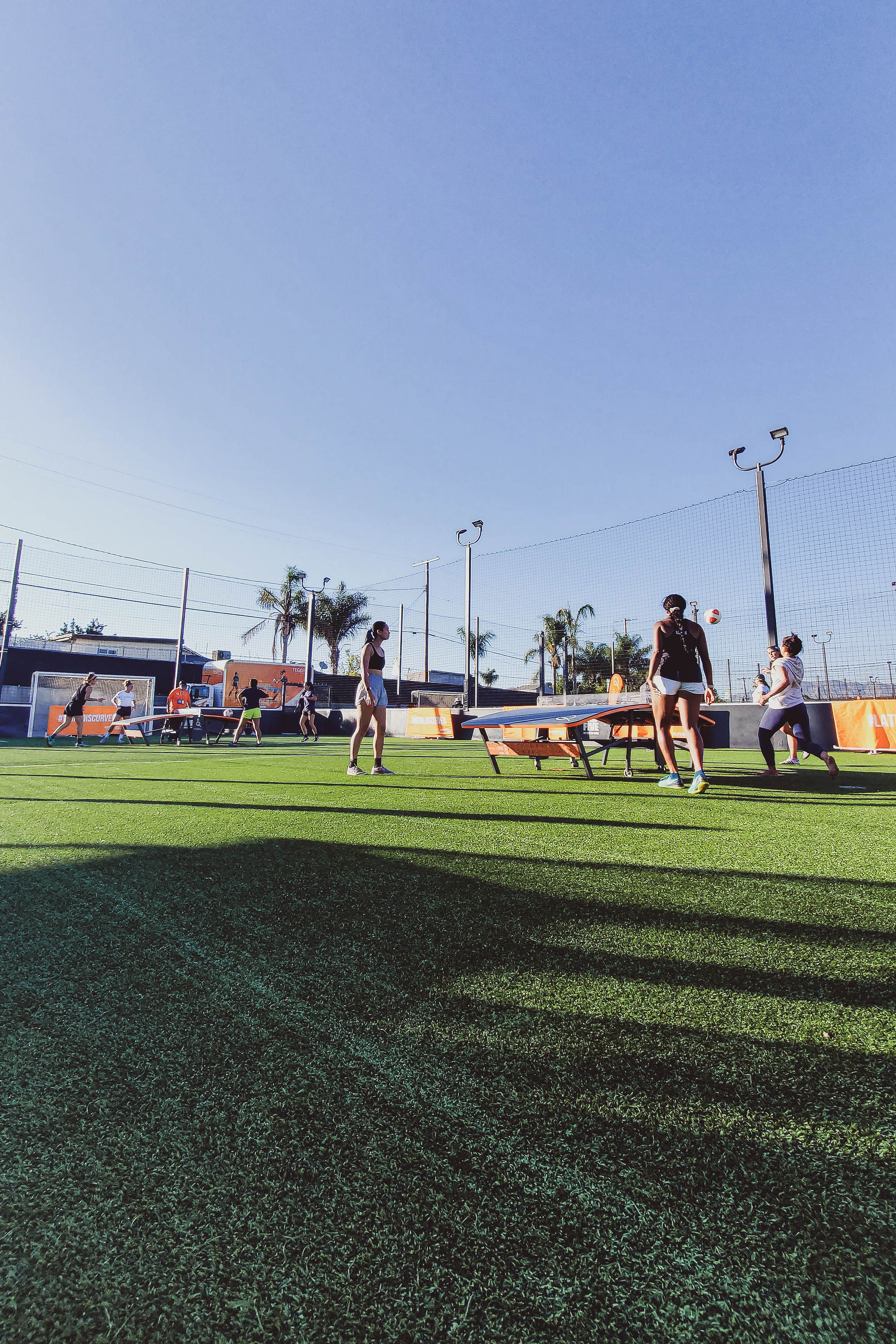 Bella Teq x ACFC Community Cup
The duo we all love to see! Bella Teq and Angel City FC collaborated on what was a fun filled day to get the community involved through Teqball! The duo held their first community cup on August 28th in Los Angeles at Lab Five! The main goal of the event was to not only have a fun competition with some familiar Bella Teq faces and Angel City founders and team members but to also give back to the community!
Tables were set for the competiton but in addition to the competition table there were tables for the community where professional Teqball athletes were teaching newcomers who were there to support and give the game a try! There were kids and adults who were zoned in to the competition but also had the opportunity to get a clinic from pros and we also saw people come by just to hang out on a beautiful evening filled with Teqball! Sponsors included Cali Water who kept everyone hydrated throughout the day and Senda who had some fun giveaways for participants in a few challenges!
In the end it was all smiles from everyone who came by and the winners who got to take home the amazing trophy was the Bella Teq/ ACFC duo. Bella Teq's own Carolyn Greco and ACFC founders Amanda Cromwell held the trophy up high and ACFC took home the first ever trophy for their organization!
Make sure to follow both Bella Teq and ACFC to see when the next event is so you can take a part in it!
Bella Teq X ACFC Community Cup